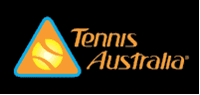 Tennis Australia
Homepage: http://www.tennisaustralia.com.au/
Rules and regulations: http://www.tennisaustralia.com.au/pages
/default.aspx?id=4
History:
The need for a national governing body for tennis in Australia emerged when in 1904, local players needed to be represented by a formal organization before entering the Davis Cup. The Australasian Lawn Tennis Association was then formed, to organize the Davis Cup challenge, control interstate matches, and organize the first annual championships in Melbourne in November 1905.
Today, the association is known as Tennis Australia, which serves as link to member associations throughout the country. Tennis Australia also encourages greater participation in the sport by conducting national and international competitions such as The Davis Cup, Fed Cup, Australian Open, and Uncle Tobys Tour.