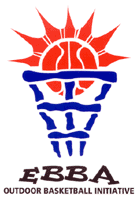 English Basketball Association
Homepage: http://www.englandbasketball.co.uk//
Since 1996, the English Basketball Association has been implementing the Outdoor Basketball Initiative (OBI), as part of its thrust to increase accessibility to basketball facilities, thereby involving more people from all walks of life in the sport. To date, OBI has reached out to 352 local communities throughout England by installing 9,150 outdoor basketball goals and giving out 27,000 basketballs. This was made possible through generous support from donors, especially from the then English Sports Council Lottery Sports Fund which awarded a £10 million grant to the English Basketball Association. With these, the association aims to further its aim of introducing more young people to basketball and provide opportunities for them to develop and progress within the sport.