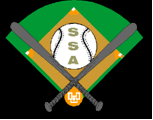 Softball South Africa
Homepage: http://www.softball.co.za/
History:
A proud member of the International Softball Federation, Softball South Africa is an umbrella organization unifying three major softball organizations. The organizations, South African Softball Federation ("Black"), the Softball Association of South Africa – COSAS ("White") and the Softball Association of South Africa – SACOS ("Colored"), initiated discussions in 1991 to harmonize efforts in softball.
While it was a rough beginning for the three sports bodies, with incidents of walk-outs occurring in 1992 from the SASA-COASA camps, they eventually agreed to unify regional structures by June 30 of the same year. Softball South Africa was formally established before 1992 ended, when the three organizations' presidents signed the new draft constitution.
More disagreements ensued, however, in the succeeding years – even requiring the South African National Olympic Committee's intervention in March 1994 to settle organizational conflicts. After much deliberation, the group agreed to the formation of an initial management committee, and the succeeding election of a formal set of officers in October that same year.