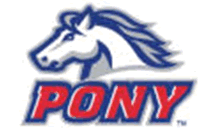 Pony Softball
Homepage: http://www.pony.org/
Rules and regulations:
http://www.pony.org/Default.aspx?tabid=1026027
History:
Short for "Protect Our Nation's Youth," PONY is one of the various leading youth development programs in sports. Pony was first conceptualized at a local YMCA in Washington, Pennsylvania, and was earlier known as "Protect Our Neighborhood Youth." However, as Pony went on to gain international exposure in the 1950s, its management thought it best replace "neighborhood" with "nation's" to signify the organization's widened coverage.
Pony implements programs for both baseball and softball. In both programs, Pony provides "additional materials to member leagues to assist them in providing an improved baseball/softball experience for the young people of their community."
Pony Girls Softball, one of the organization's flagship programs, has categories on fast pitch and slow pitch, and is based on an "and under" age concept. Specifically, Pony Girls Softball is divided into the following categories: Pinto League, age 8 and under; Mustang League, age 10 and under; Bronco League, age 12 and under; Pony League, age 14 and under; Colt League, age 16 and under; and Palomino League, age 18 and under.
Aside from providing additional resources for the improvement of its member leagues, Pony also seeks additional funding to subsidize participating teams' travel expenses. Pony also coordinates with Major League Baseball, Baseball USA, and other related organizations to harmonize development efforts.